Ref:
Date:
Location:
Photographer:
Ref:
Date:
Location:
Photographer:
Some of our friends
Over the years we have made lots of new friends for the Cesky Terrier
Because they are not as excitable as some other terriers, Cesky Terriers are an ideal breed to introduce to those, particularly children, who are perhaps a little wary of dogs in general.
We are proud of the way our dogs react to the visitors. Some return time and again throughout the day, just to have another stroke of their favourite.
Sometimes the whole family wants to come and say hello.....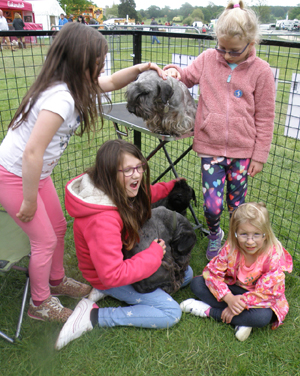 And sometimes they just want to be part of the pack!
If you can't come to us, then we are happy to come to you!
Grown-ups like a kiss too!
And some people come back each year for their 'Cesky fix'.
Old friends or new ones - we are happy to meet you all at the
Living Heritage Country Fairs